Experienced | Licensed | Personable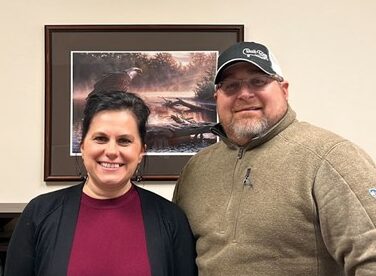 We install, service and repair electrical systems for greater Ashland, Wisconsin's commercial, industrial and residential customers.
It's what we love to do.
We're happy to tackle any project, any size, from cottages to commercial buildings! Proudly obsessed with electric, you know we're good because most of our business comes through referrals.
We'll come to your home or place of business on time, in a vehicle filled with hundreds of tools and parts so we have everything needed to solve over 90% of problems in a SINGLE visit.
We'll assess the situation and transparently tell you the price as soon as the work is fully understood, which you'll be excited about because as veterans our team can often do in a couple of hours what a less skilled squad would take a couple of days to do.
We'll talk with you clearly and honestly about what's happening, ensuring we coordinate deadlines with other, related projects.
And we won't leave the job until it's finished, the area is clean, and you're satisfied, 100% satisfaction guaranteed.
Want proof? Call us today.
When Two Paths Meet
"If you want it, you've got to work for it," that was the motto passed down to Five Star Electric's owner, Tony Brown, by both his grandfather and father, a lesson he's carried with him from childhood on. Working with his hands whenever he could growing up, by age eighteen Tony was digging ditches, and after graduating high school he began his career in the trades.
Just as Tony was getting started in life, Five Star Electric was founded in 2002 to fill greater Ashland, Wisconsin's need for world class electrical services. Originally started as a construction contractor, Five Star branched out into commercial installs, service, and repair, allowing the company to tackle projects of nearly any type and size.
Tony and his wife Sara were so impressed with Five Star Electric's early moves and spectacular service they purchased the company in 2011.
Built on Repeat & Referral Business
Operating by the hard-working values instilled in Tony at an early age, the company's been in growth mode ever since, making it a trusted partner for commercial, industrial, and residential customers.
In fact, a whopping 60% of Five Star's business is returning customers, while the majority of the other 40% have come through referrals. THIS is what happens when mastery meets execution.
Five Star employs over ten team members today and is growing, a fact Tony is mighty proud of. "It's not just my kids I have to be concerned with, I have to keep their kids and families constantly in mind," he says. "We are especially proud of the family-type workspace we've created at Five Star Electric."
Giving Back and Growing
As a family owned, locally operated company, Five Star Electric is proud to be an active member of the Ashland area community through charity involvement, and Tony himself is a member of multiple boards which concentrate on trade development, youth, and veteran programs.
Tony and Sara have always encouraged their children to work hard and follow their bliss, with the occasional friendly reminder, "If you want it, you've got to work for it." They are now so proud that their children, Karson and Carter, are passionately carrying on Five Star Electric's legacy.
And We're Just Getting Started...
We take pride in making sure greater Ashland, Wisconsin's commercial, industrial and residential customers have the best electrical systems possible. No job is too big or small, we're here to serve.
Click the button in the upper right to get YOUR electrical issues solved, NOW!
And we're growing rapidly, let us know about your project's needs and if you're tired of jobs and need a career, check our career page out 🙂

Tony Brown is the co-owner of Five Star Electric. He acquired the company in 2011 in Ashland, Wisconsin where he was born and raised. He's pushed his company to expand and grow, making it the regional Chequamegon Bay leader it is today.
Tony enjoys being with his family, teaching his son about the electrical trade, fishing, hunting, and eating good food.
Sara Brown is the co-owner and president of Five Star Electric. She's also the wife of Tony Brown! Acquiring the company with Tony in 2011, she started with little background experience in running a corporation… so she rolled her sleeves up and learned the ins and outs of the industry to build the growing business you see today.
Sara enjoys time with her dogs and family (maybe in that order 😉) . She also loves to travel!
Certifications, Professional Credentials, Memberships
Masters license to run business
Certifications
Woman Established and Operated Company
Continuing education
Field tested
If you're within 90 miles of Ashland, Wisconsin, we'll come to you.

But give us a call if you don't know if we can get to you!

Counties served

Ashland County
Bayfield County
Sawyer County

Zip codes served

54806, 54814, 54850, 54861, 54846, 54855